BitBox01: Sending payments
Table of contents
---
Click the send button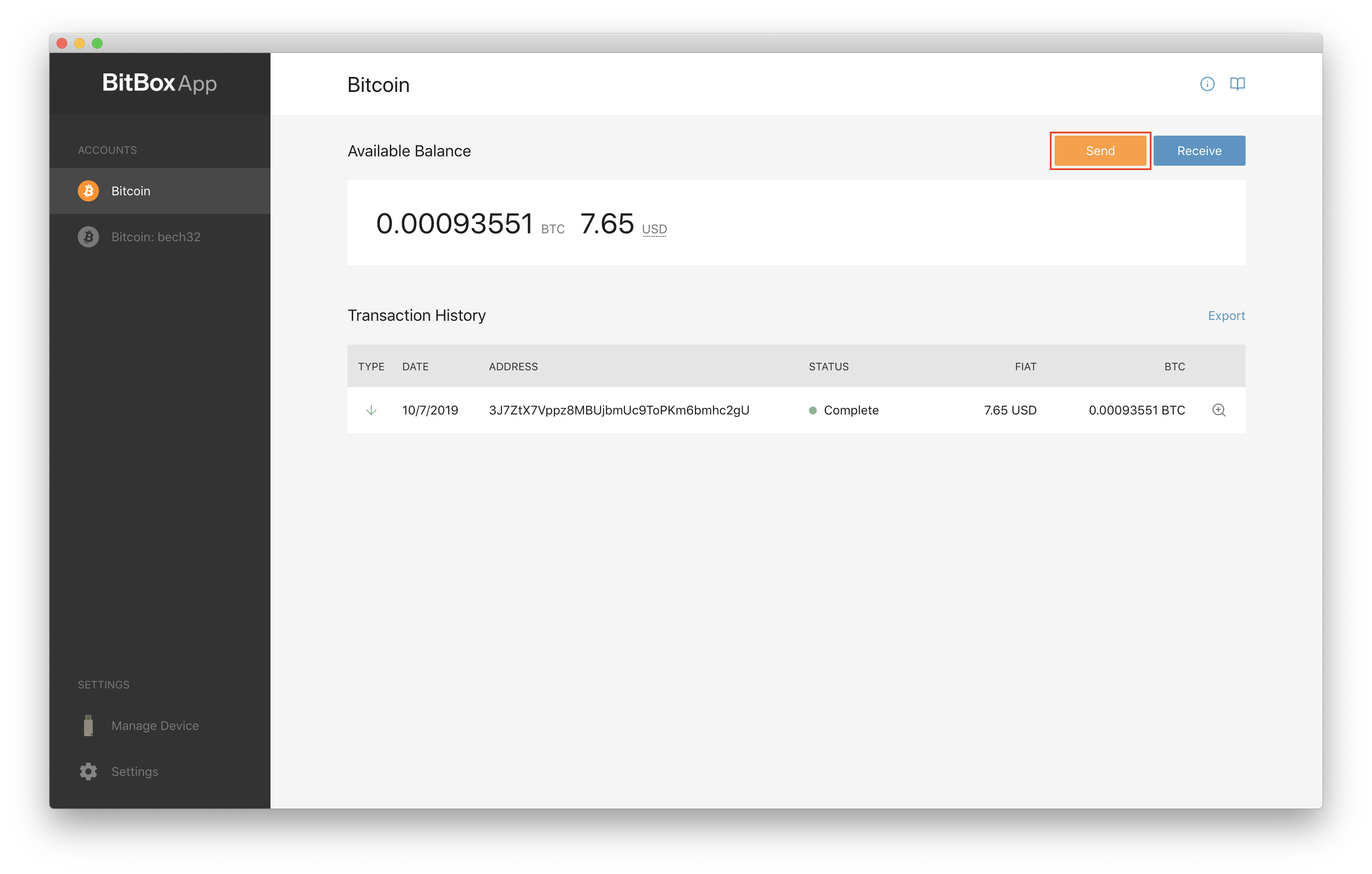 Paste in the address you want to send to
Or click the QR-code symbol to use your device camera to scan a QR-code.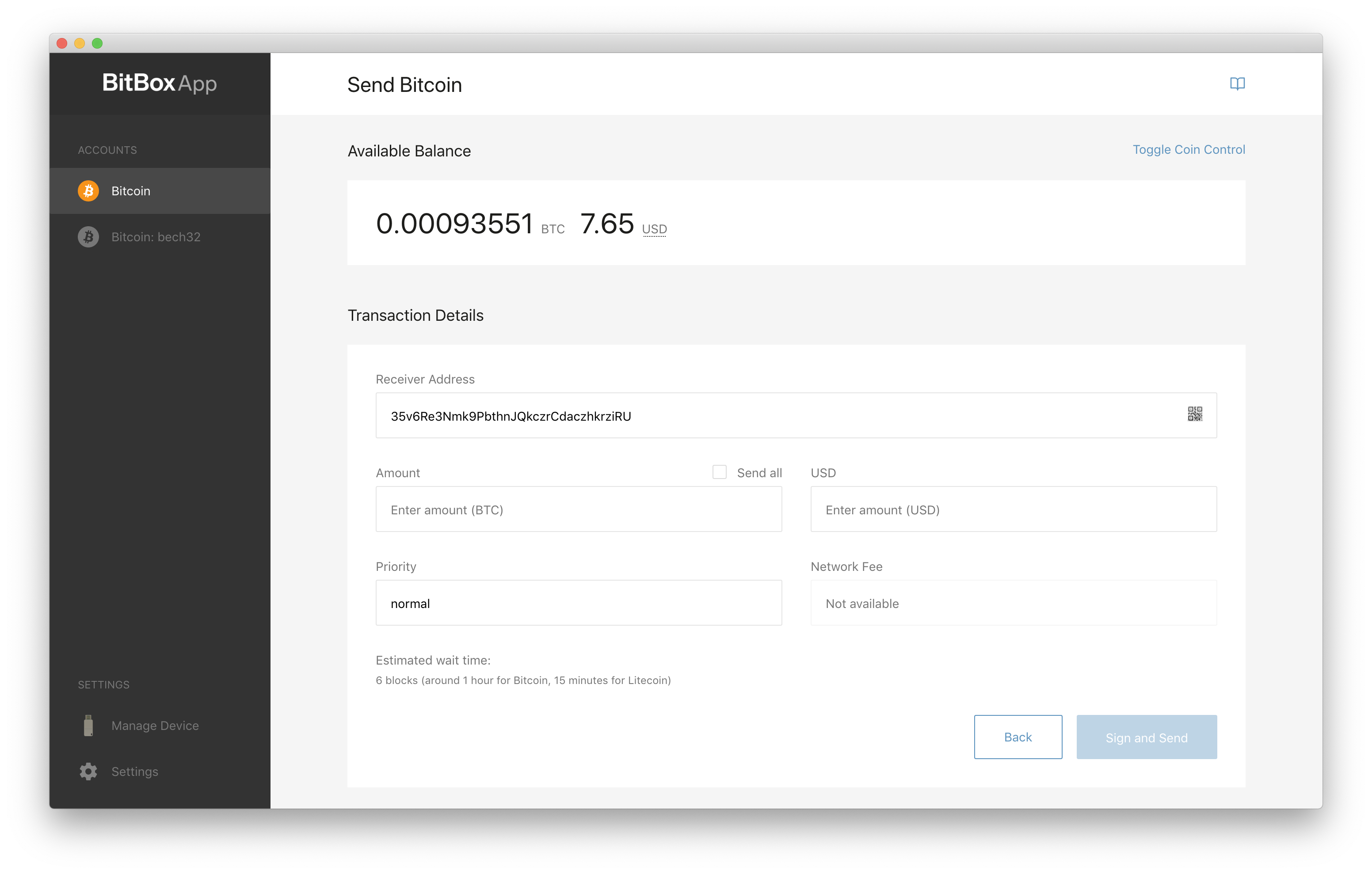 Enter the amount you want to send
You can either type in the amount in cryptocurrency or in fiat.
Choose the fee
The higher the fee, the quicker your transaction will be confirmed in the blockchain. A low fee should be sufficient in most cases.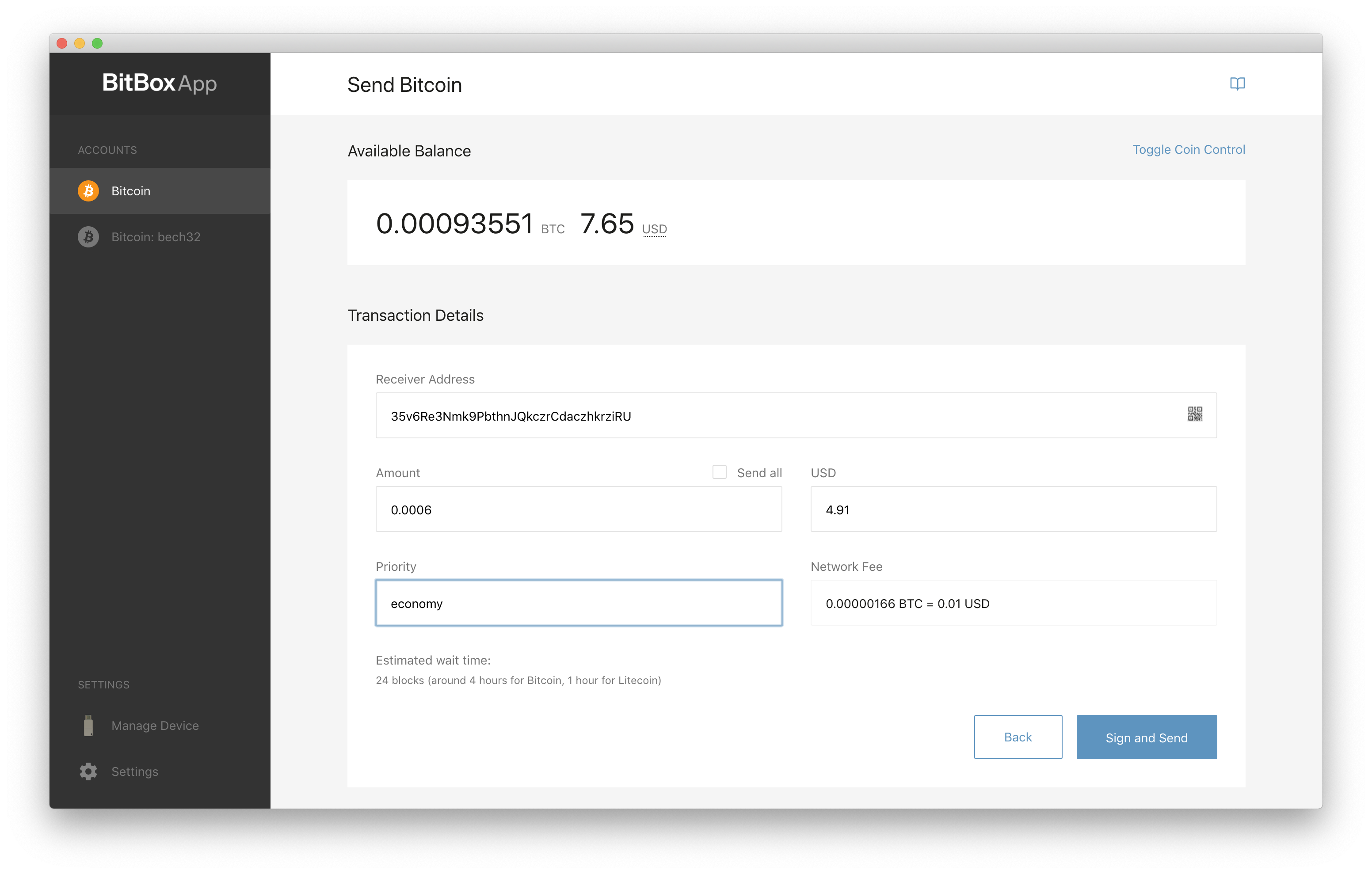 Click "Sign and Send"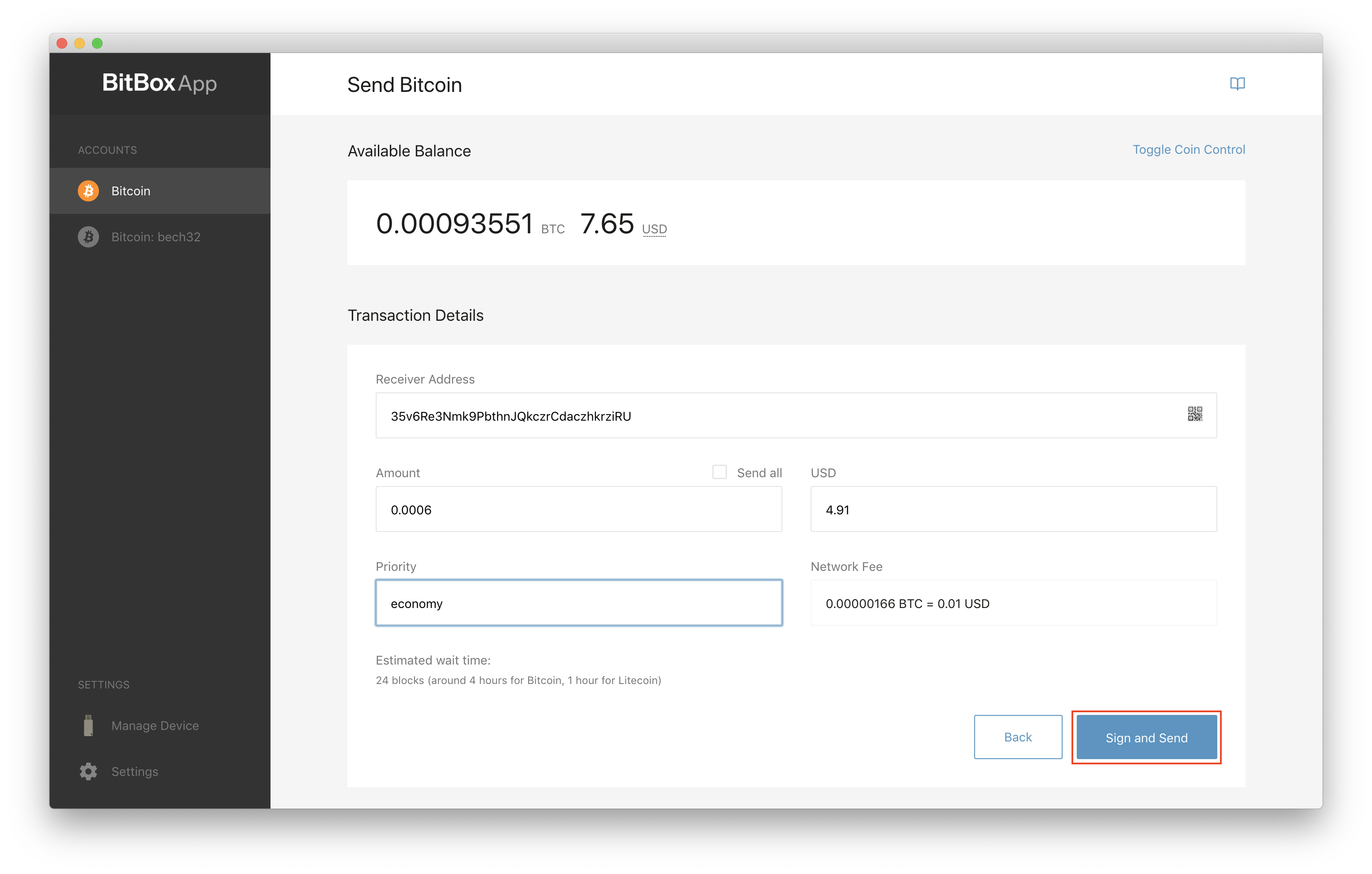 Confirm the transaction on your BitBox01
Attention: We recommend that you use our Smartphone app as a second-factor authenticator for your transactions, so that you can verify the transaction details on a second display.
Please confirm or deny the transaction on your BitBox01 as explained in the pop-up.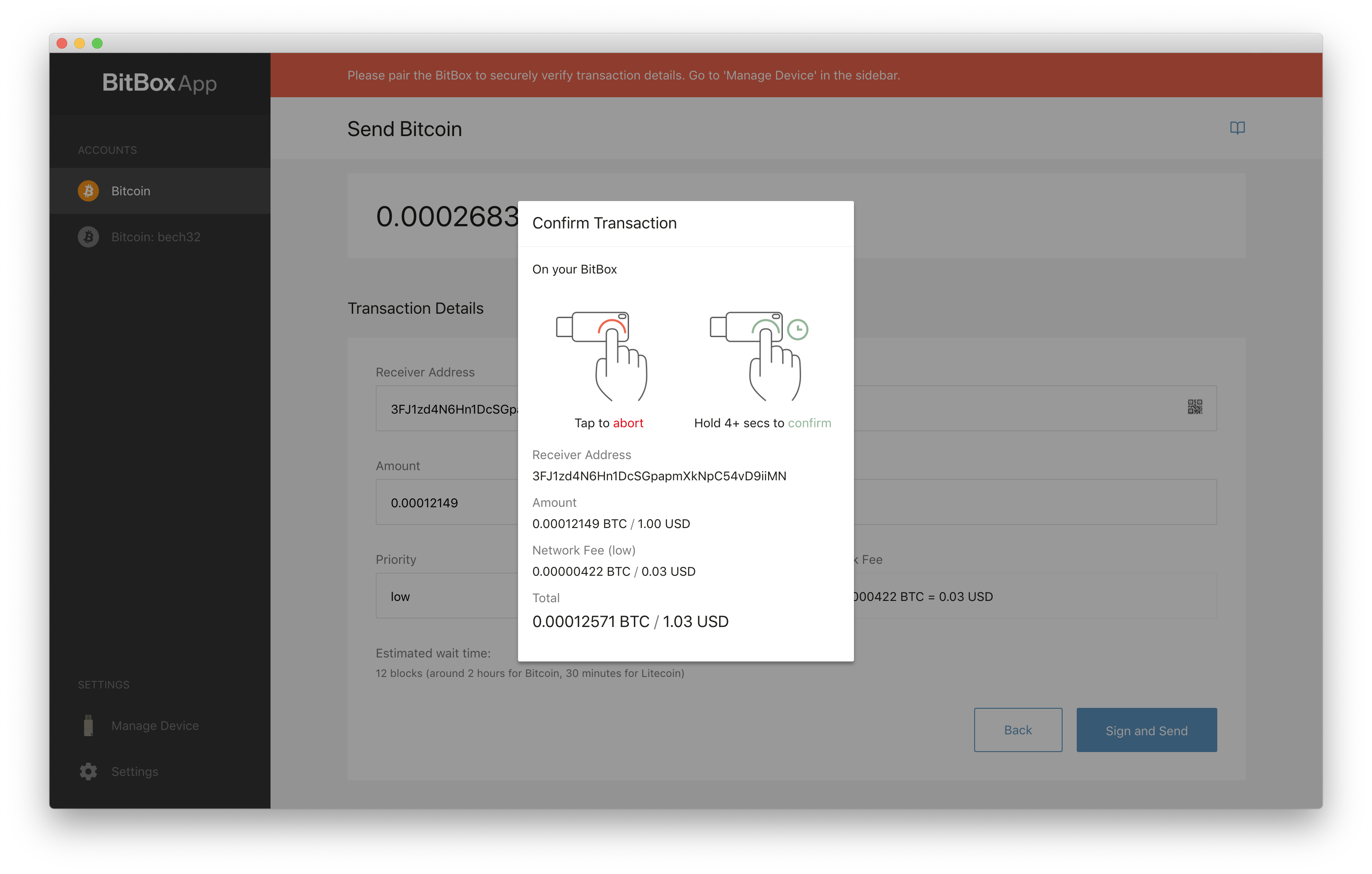 Since Nov 2019 we stopped selling the BitBox01. Customer and in-app support will continue for the foreseeable future, but we advise BitBox01 owners to move their funds to a different hardware wallet such as the BitBox02. We offer a 25% loyalty discount to move over to the BitBox02. For more information see here
---