BitBox01: Device settings
Table of contents
---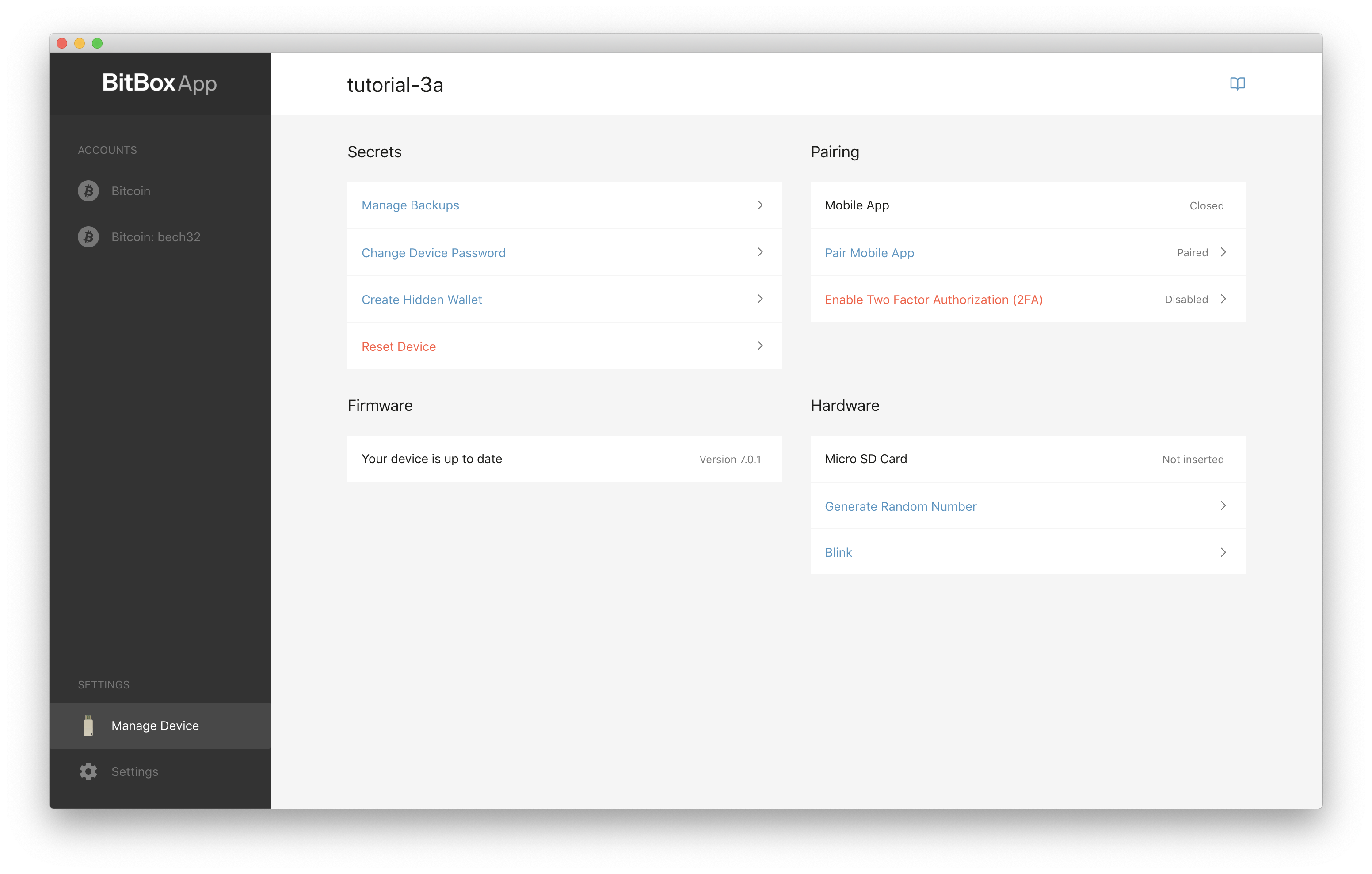 Secrets section
At the top of the device settings you can find the "Secrets" section. This section is all about making sure your funds are secure.
It let's you:
Pairing section
The pairing section let's you pair your BitBox01 with your smartphone via our mobile app. That allows you to require a second factor for your transactions and let's you verify the generated receive address on your Smartphone.
To set up Two-Factor-Authentication follow this guide.
Firmware section
The firmware section shows you which firmware version you are running on your BitBox01 and if you're up to date. Rest assured, we will notify you in the app, on twitter, via our blog and our email newsletter when a new update becomes available.
Hardware section
This section let's you use the built in true-random-number-generator (TRNG) to generate a 256-bit random number and test that the LED works by clicking "Blink".
Since Nov 2019 we stopped selling the BitBox01. Customer and in-app support will continue for the foreseeable future, but we advise BitBox01 owners to move their funds to a different hardware wallet such as the BitBox02. We offer a 25% loyalty discount to move over to the BitBox02. For more information see here
---