BitBox02: Sending payments
Table of contents
---
Watch send tutorial video or continue reading
Click the send button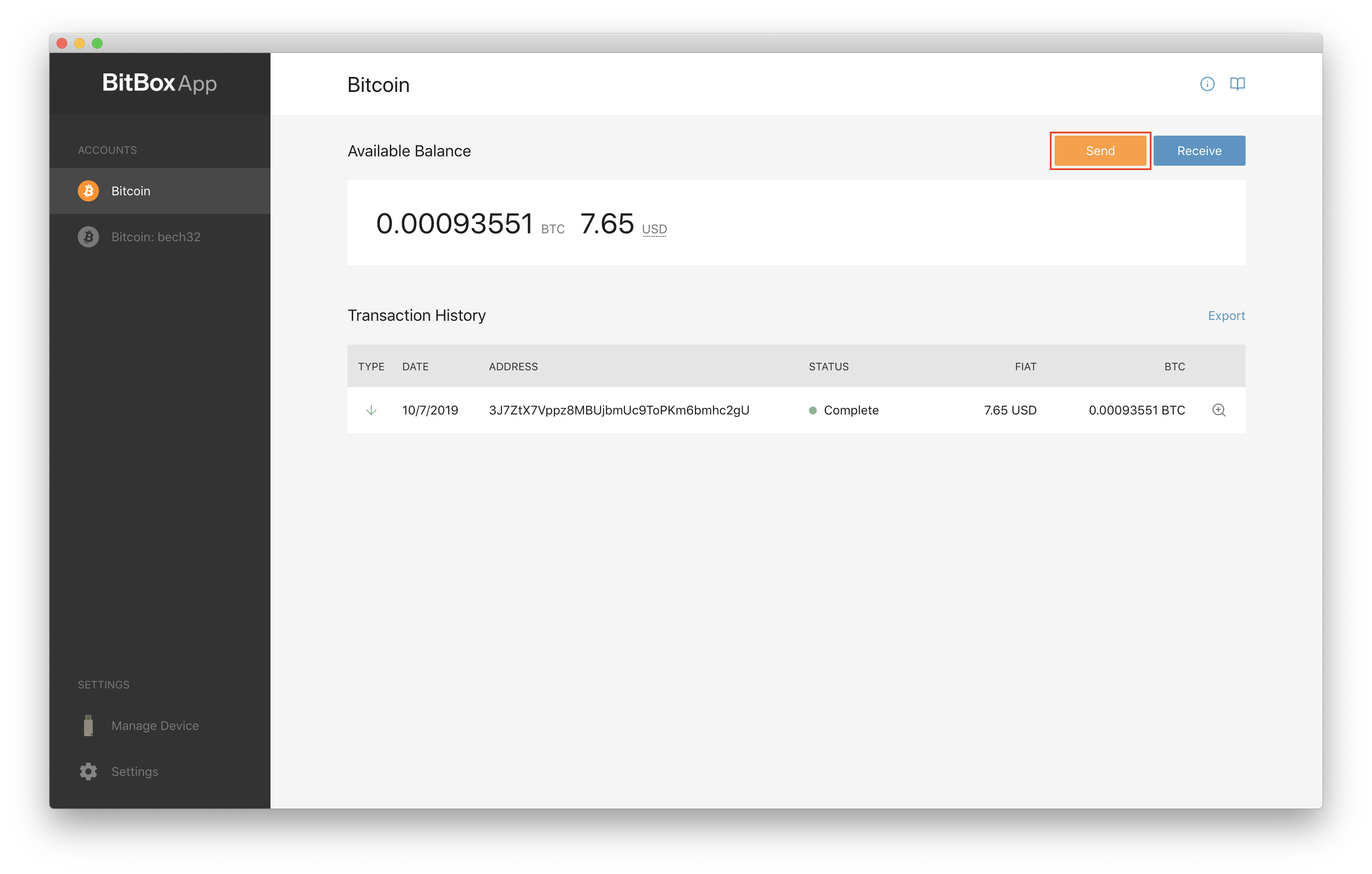 Paste in the address you want to send to
Or click the QR-code symbol to use your device camera to scan a QR-code.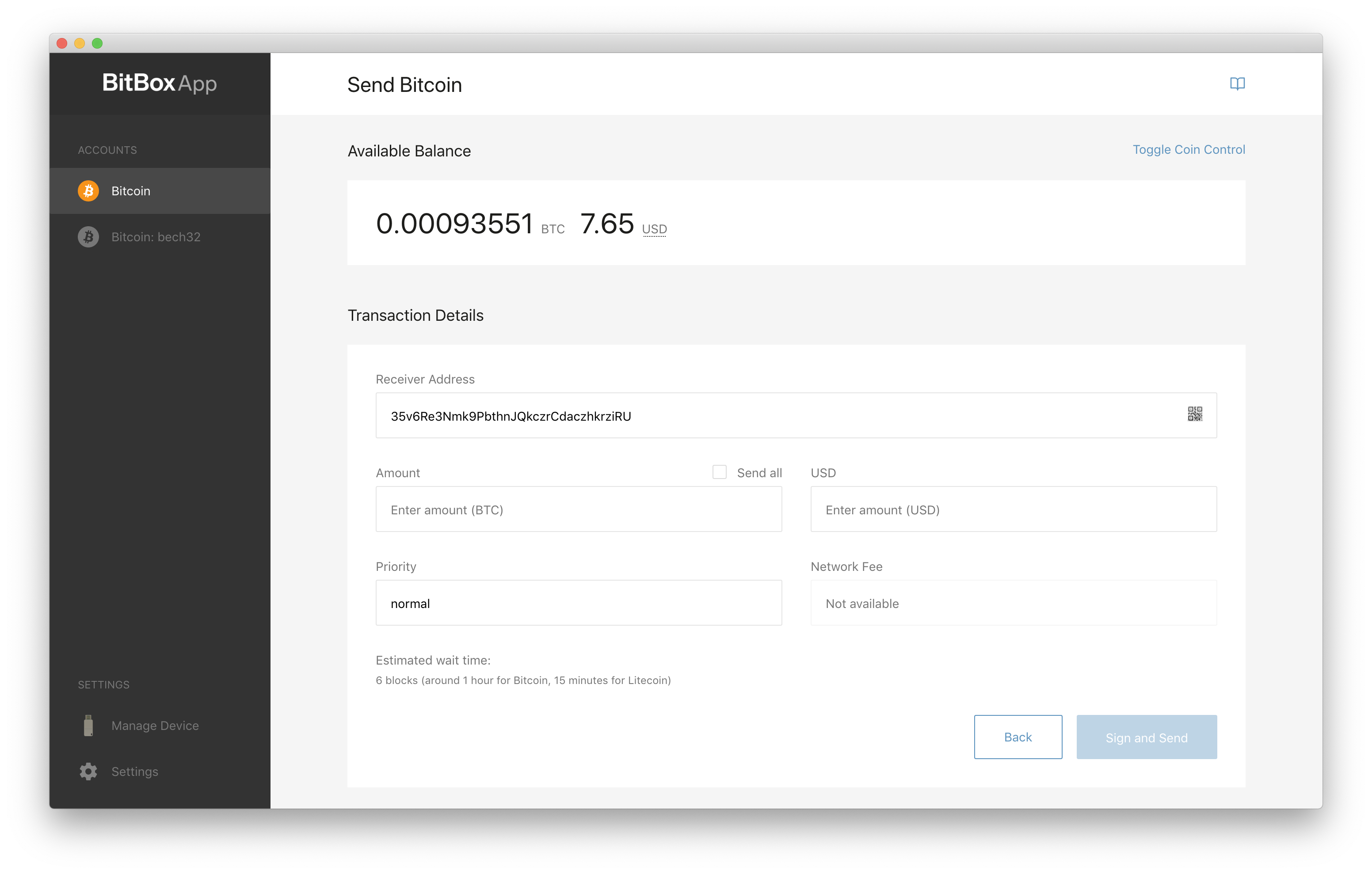 Enter the amount you want to send
You can either type in the amount in cryptocurrency or in fiat.
Choose the fee
The higher the fee, the quicker your transaction will be confirmed in the blockchain. A low fee should be sufficient in most cases.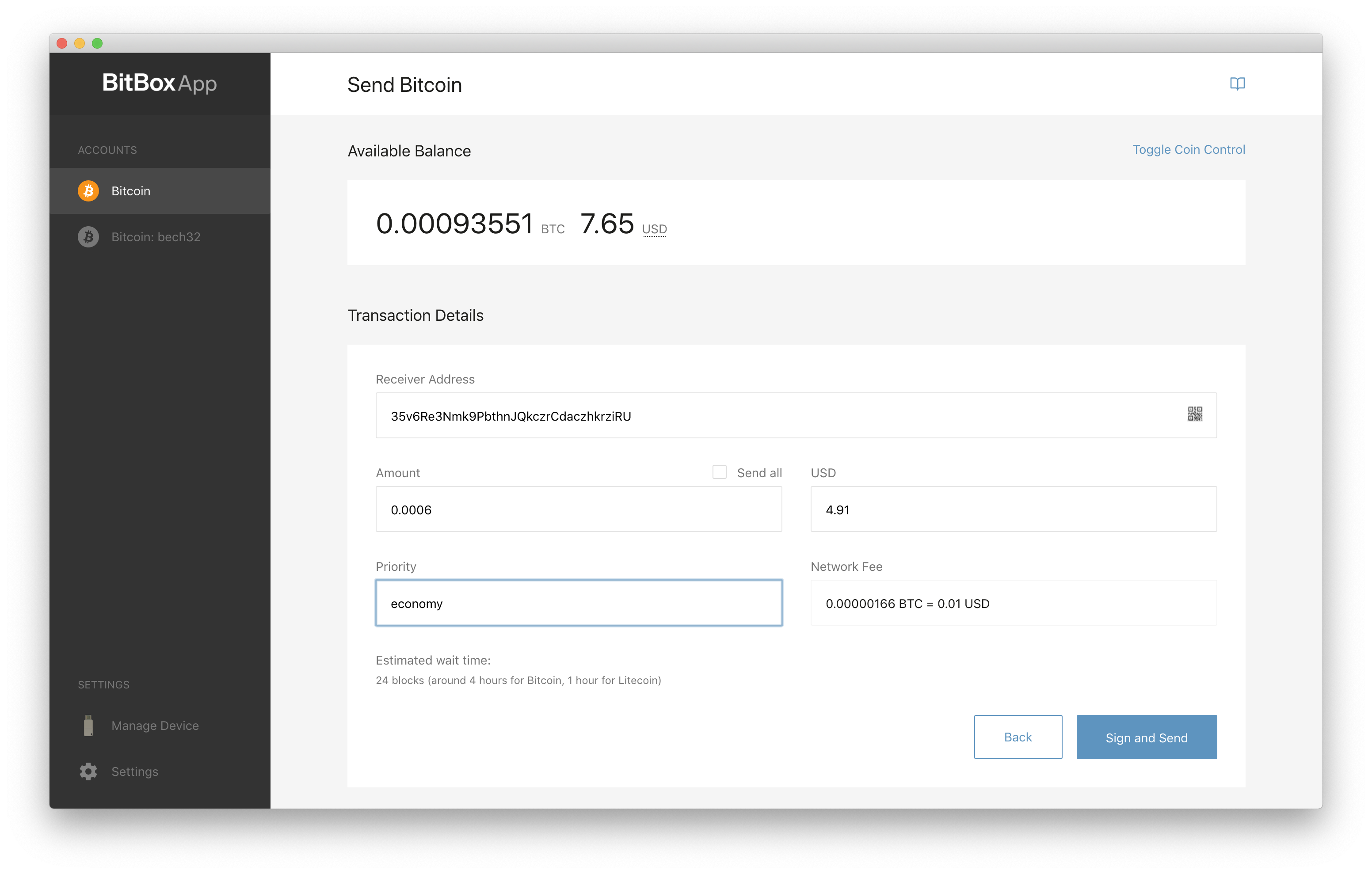 Click "Sign and Send"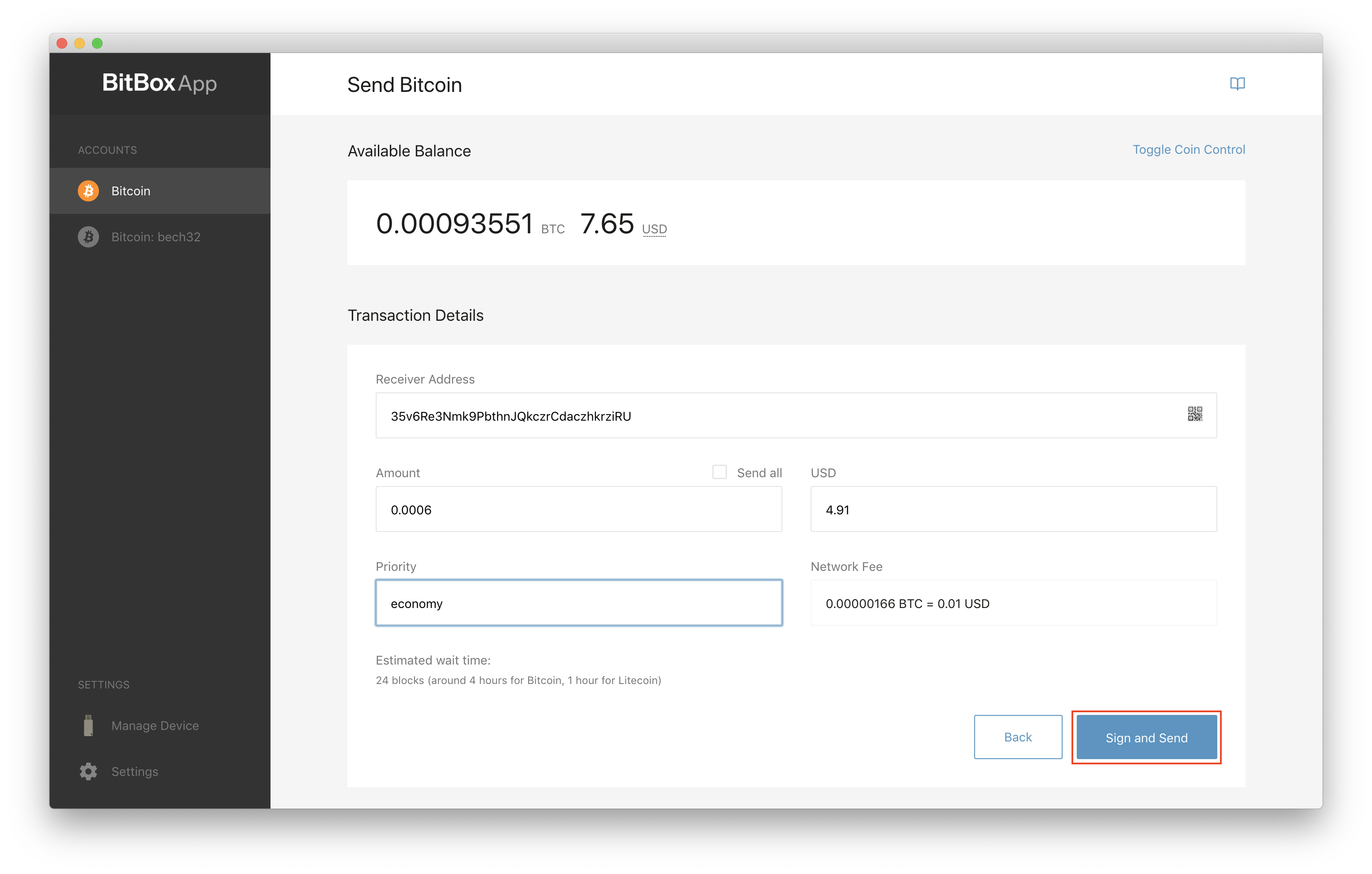 Verify the transaction details on your BitBox02
It is crucial that you make sure the transaction details are correct. There is no reverse button in Bitcoin.
Please double check all transaction details on your BitBox02.
Trust your BitBox02, not your potentially malware infected computer.
If what you see on your BitBox02 is correct, then confirm the transaction on your BitBox02.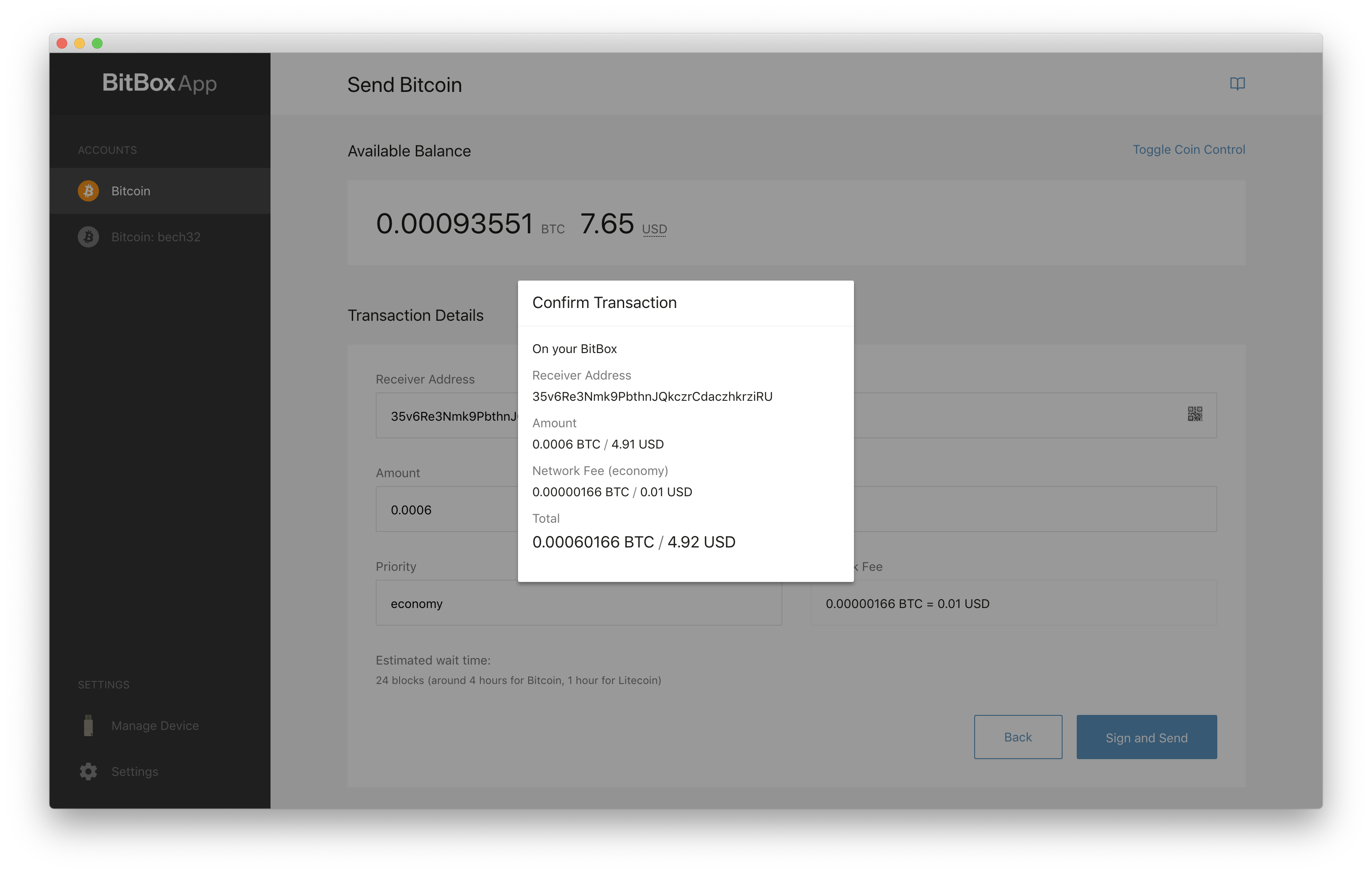 If you confirmed the transaction on your BitBox02 you should see this screen shortly after: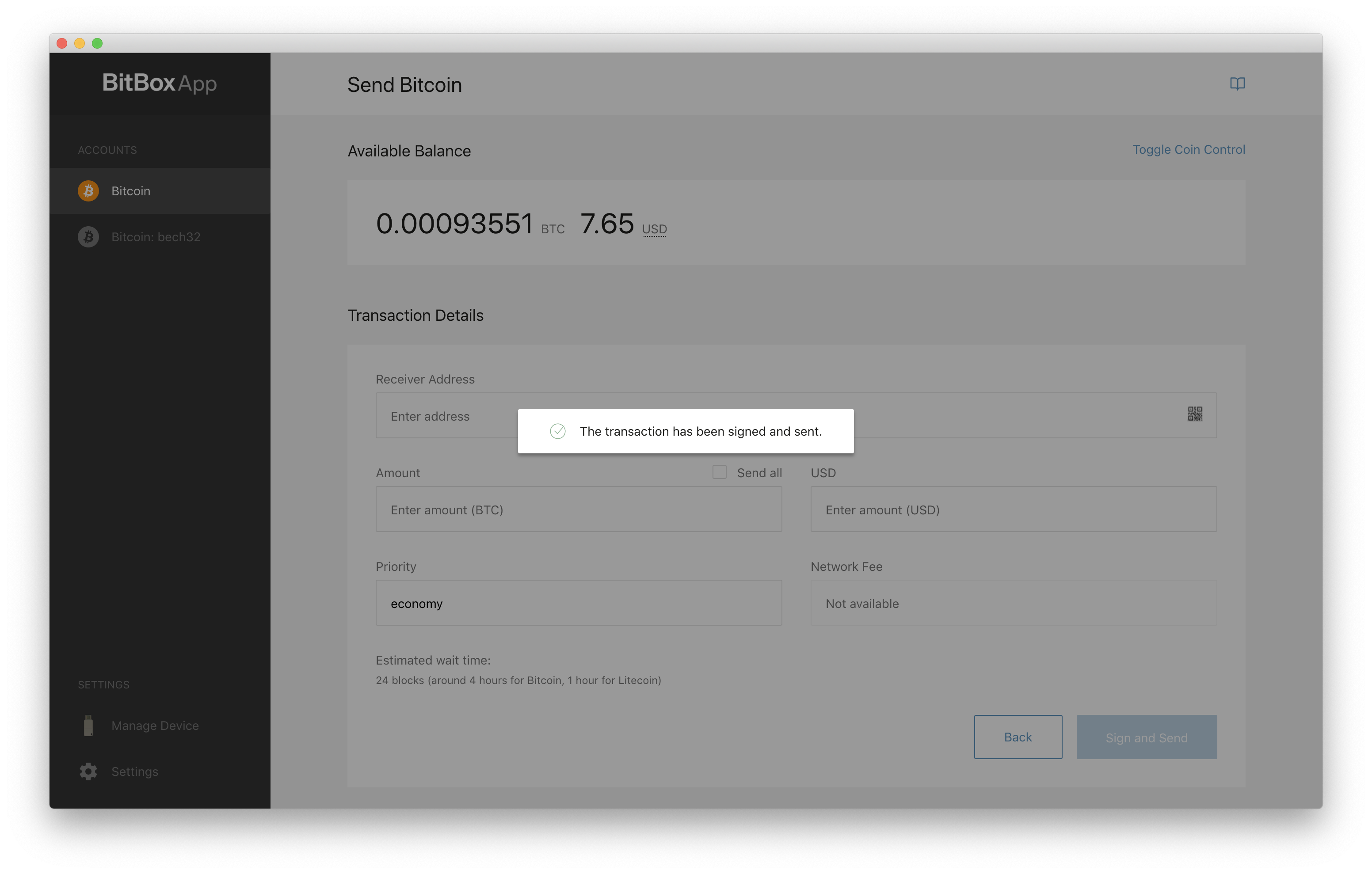 ---